Are you tired of rummaging through a messy suitcase or struggling to find important travel documents? Don't let disorganization dampen your travel experience! In this comprehensive guide, we unveil the art of staying organized while traveling and share invaluable tips to ensure smooth and hassle-free journeys. From pre-trip preparations to on-the-go organization, we've got you covered!
Importance of Staying Organized While Traveling
A. Embrace the Tranquility of Order
Imagine savoring each moment of your journey without the stress and chaos of misplaced items or missed opportunities. By staying organized, you create a sense of tranquility that allows you to fully immerse yourself in the wonders of your destination.
B. Maximize Time and Efficiency
Efficiency is key when traveling. By staying organized, you can make the most of your time and maximize the number of experiences you enjoy. No more wasting precious minutes searching for essentials or feeling overwhelmed by logistical challenges.
Pre-Trip Organization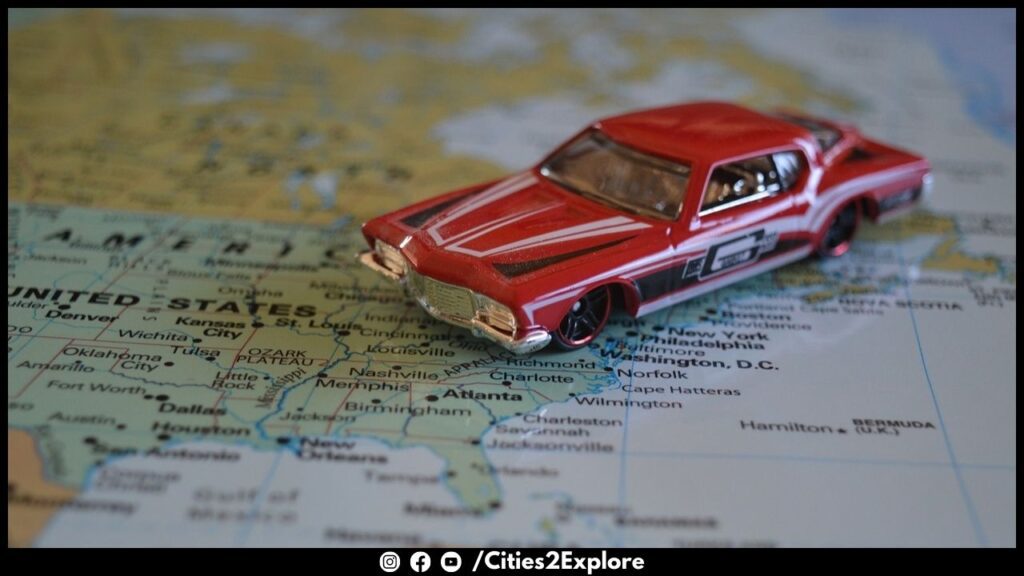 A. Create a Travel Itinerary
Research and Plan Your Activities: Start by researching your destination's top attractions, landmarks, and activities. Create a curated list of must-visit places that align with your interests.
Determine the Duration of Your Stay: Consider how long you'll be staying in each location to better plan your daily activities and allocate sufficient time for exploration.
Make a Day-by-Day Schedule: Develop a detailed day-to-day itinerary that outlines the activities, tours, and reservations for each day of your trip.
B. Organize Travel Documents
Passport, Visa, and Identification: Ensure that your passport is valid and securely stored. Check visa requirements for your destination and keep all necessary identification documents easily accessible.
Travel Insurance and Medical Information: Keep a copy of your travel insurance policy and any relevant medical information, including prescriptions or allergies.
Itinerary and Hotel Reservations: Consolidate your itinerary and hotel reservations in one place, whether digitally or in a physical folder, for quick reference during your trip.
C. Pack Strategically
Make a Packing List: Create a comprehensive packing list that covers clothing, toiletries, electronics, and any other essentials specific to your destination and planned activities.
Choose Versatile Clothing Items: Opt for clothing pieces that can be mixed and matched, reducing the need for excessive outfits. Consider the weather conditions and cultural norms of your destination.
Use Packing Cubes or Organizers: Utilize packing cubes or organizers to compartmentalize your belongings, making them easily accessible and minimizing the chaos within your suitcase.
Secure Important Information Digitally: Scan and store copies of your travel documents, such as your passport and itinerary, in a secure digital format. Utilize cloud storage or email them to yourself as backups. Additionally, consider carrying backup USB drives for extra security.
Luggage and Bag Organization
A. Select the Right Travel Bag or Suitcase
Consider the Type of Trip and Transportation: Choose a bag or suitcase that suits the nature of your trip. For shorter excursions, a carry-on bag might suffice, while longer journeys may require checked luggage.
Optimize for Size and Weight Restrictions: Familiarize yourself with the size and weight restrictions imposed by airlines or other modes of transportation to avoid inconvenience or additional charges.
Choose Durable and Reliable Luggage: Invest in high-quality luggage that can withstand the rigors of travel. Sturdy materials and reliable zippers will ensure your belongings are well-protected throughout your journey.
B. Divide and Conquer
Use Packing Cubes or Compression Bags: Separate your clothing and other items into packing cubes or compression bags to maximize space and keep your belongings organized. This also allows for easy access and minimizes the need for repacking.
Separate Items by Category: Group similar items together in your luggage. For example, keep clothing in one section, toiletries in another, and electronics in a separate compartment. This helps you quickly locate specific items when needed.
Utilize Smaller Bags or Pouches: Utilize smaller bags or pouches for accessories, cables, and miscellaneous items. This prevents them from getting lost in the depths of your main luggage and makes them easily accessible.
C. Maximize Space and Minimize Wrinkles
Roll Clothes Instead of Folding: Rolling your clothes instead of folding them not only saves space but also reduces wrinkles. This technique is particularly effective for t-shirts, lightweight pants, and dresses.
Use Packing Techniques like the Bundle Method: The bundle method involves wrapping your clothes around a central core item, such as a pair of jeans or a sweater. This helps maximize space and keeps garments relatively wrinkle-free.
Pack Wrinkle-Resistant or Quick-Drying Fabrics: Opt for clothing made from wrinkle-resistant or quick-drying fabrics. This reduces the need for ironing and allows you to wash and reuse items during your trip.
D. Keep Essentials Within Reach
Use an Organized Carry-On Bag or Daypack: Carry a well-organized bag or daypack as your personal item. Keep essential items like travel documents, electronics, chargers, and a small toiletry bag easily accessible during your journey.
Store Important Documents, Electronics, and Valuables Securely: Use dedicated pockets or compartments within your bag to secure important documents, such as your passport and travel insurance, as well as valuable items like cameras or wallets.
Have a Separate Bag for In-Flight Necessities: Prepare a small bag with in-flight essentials, such as headphones, a neck pillow, snacks, and entertainment items. This allows you to keep these items easily accessible during the flight.
Digital Organization
A. Utilize Travel Apps and Tools
Trip Planning Apps and Itinerary Managers: Download travel planning apps that allow you to organize your itinerary, store reservations, and access important information about your destination. Popular apps include TripIt, Google Trips, and TripCase.
Language Translation and Communication Apps: Install language translation apps like Google Translate or iTranslate to overcome language barriers. Additionally, communication apps like WhatsApp or Skype can help you stay connected with friends and family back home.
Currency Converters and Travel Expense Trackers: Use currency converter apps to stay updated with exchange rates and track your travel expenses. Apps like XE Currency and Trail Wallet can simplify this process.
B. Organize Travel-Related Information on Your Devices
Create Digital Copies of Travel Documents and Itineraries: Scan and store digital copies of your travel documents, including passports, visas, and itineraries, on your mobile device or cloud storage. This ensures easy access and acts as a backup in case of loss or theft.
Use Note-Taking Apps for Trip Details and Important Information: Utilize note-taking apps like Evernote or OneNote to jot down important details about your trip, such as hotel addresses, transportation schedules, and local recommendations. This centralizes all essential information in one place.
Save Maps and Directions for Offline Access: Before your trip, download maps and directions for your destination throughmapping apps like Google Maps or Maps.me. This allows you to access them offline, even without an internet connection, ensuring you never get lost.
C. Back Up and Protect Your Data
Enable Automatic Backups for Your Devices: Set up automatic backups for your smartphones, tablets, and laptops to prevent the loss of important data. Use cloud storage services like Google Drive or iCloud for seamless and secure backups.
Use Password Protection and Encryption for Sensitive Information: Secure your devices and sensitive information with strong passwords or biometric authentication. Consider encrypting sensitive files or using password-protected folders for an extra layer of security.
Carry Portable Chargers and Power Banks for On-the-Go Charging: Keep your devices charged and ready by carrying portable chargers or power banks. This ensures that you have sufficient power to back up your data and stay connected throughout your journey.
On-the-Go Organization
A. Maintain a Tidy Accommodation
Unpack and Organize Your Belongings Upon Arrival: Take a few minutes to unpack and organize your belongings when you reach your accommodation. Utilize closets, drawers, and any available storage space to keep your room clutter-free.
Use Hotel Room Amenities for Storage and Organization: Take advantage of hotel room amenities like luggage racks, hangers, and drawers to keep your clothing and belongings organized during your stay.
Keep a Designated Spot for Frequently Used Items: Designate a specific spot, such as a tray or a small pouch, for frequently used items like keys, wallets, and sunglasses. This minimizes the chances of misplacing them.
B. Create a Travel Essentials Kit
Pack a Compact Toiletry Bag with Travel-Sized Products: Opt for travel-sized toiletries and pack them in a compact toiletry bag. Include essentials like toothpaste, toothbrush, shampoo, conditioner, and any other personal care items you may need.
Include Essential Medications and First Aid Supplies: If you have any specific medications, pack them in a separate bag along with a basic first aid kit. This ensures easy access to necessary medical supplies during emergencies.
Carry a Small Sewing Kit, Travel Adapters, and Other Handy Tools: Prepare a small kit with useful tools like a sewing kit, universal travel adapters, duct tape, and a multi-tool. These items can be incredibly handy in unexpected situations.
C. Manage Your Finances and Travel Documents
Keep Track of Expenses with a Travel Budgeting System: Use a budgeting app or spreadsheet to track your expenses during your trip. This helps you stay within your budget and avoid overspending.
Use a Travel Wallet or Organizer for Cards, Cash, and Receipts: Invest in a travel wallet or organizer to keep your cards, cash, and receipts organized. This prevents them from getting lost and allows for easy access when needed.
Safeguard Travel Documents in a Secure yet Accessible Way: Store your travel documents, such as passports, visas, and travel insurance, in a secure yet easily accessible location. Consider using a document organizer or a travel document holder with RFID protection.
D. Maintain a Digital Backup and Synchronization Routine
Sync Devices Regularly to Keep Information Up to Date: Regularly sync your devices, including smartphones, tablets, and laptops, to keep all your information up to date across different platforms. This ensures that you have the most recent versions of files, contacts, and calendars.
Upload Photos and Videos to the Cloud for Safekeeping: Back up your travel photos and videos to cloud storage services like Google Photos or Dropbox. This not only frees up space on your devices but also ensures thatyour precious memories are safely stored and can be accessed from anywhere.
Create Offline Backups of Important Data on External Storage: Carry an external hard drive or USB thumb drive to create offline backups of important data, such as photos, documents, and videos. This provides an extra layer of protection in case of device loss or damage.
Return and Post-Trip Organization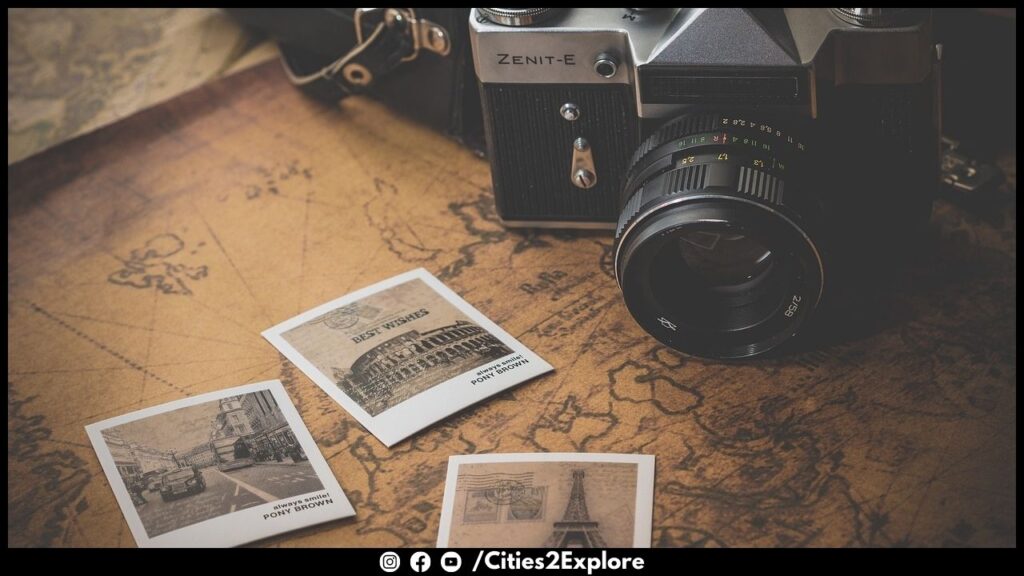 A. Sort and Organize Your Travel Memories
Create a Digital or Physical Photo Album: Sort and organize your travel photos into a digital album or create a physical photo album to preserve your memories. Add captions or notes to capture the essence of each moment.
Organize Souvenirs and Keepsakes: Dedicate a space in your home to display or store souvenirs and keepsakes collected during your travels. Consider creating a shadow box or using shelves to showcase these mementos.
Write a Travel Journal or Blog to Document Your Experiences: Reflect on your journey by writing a travel journal or starting a travel blog. Capture the details, emotions, and highlights of your trip to share with others and preserve your experiences for years to come.
B. Evaluate Your Packing and Organization Strategies
Reflect on What Worked Well and What Could Be Improved: Take time to evaluate your packing and organization strategies after your trip. Consider what worked well and what could be improved to enhance future travel experiences.
Make Adjustments to Your Packing List and Techniques: Modify your packing list based on the lessons learned from your recent trip. Adjust your organization techniques to make future trips even smoother and more efficient.
Learn from Your Experiences for Future Trips: Incorporate the knowledge gained from your travels into your future trip planning. Apply the insights you've gained to stay organized and make the most of your future adventures.
Conclusion
In the chaos of travel, staying organized can be your secret weapon for a seamless and enjoyable journey. By following the tips and strategies outlined in this guide, you can unlock the power of organization and experience stress-free travels. From pre-trip preparations to on-the-go management and post-trip organization, remember that every small effort you put into staying organized will have a significant impact on your overall travel experience. Embrace the tranquility of order and savor the joy of exploration without the distractions of disorganization. Bon voyage!
Frequently Asked Questions (FAQs)
How can staying organized enhance my travel experience?
Staying organized while traveling allows you to maximize your time and efficiency, reduce stress, and ensure that you have everything you need readily available. It allows you to focus on enjoying your trip and making the most of your experiences.
Are there any recommended travel apps for staying organized?
Yes, some popular travel apps for organization include TripIt, Google Trips, Evernote, Google Maps, XE Currency, and Trail Wallet. These apps can assist you with itinerary management, note-taking, navigation, currency conversion, and more.
Should I keep physical or digital copies of my travel documents?
It is advisable to keep both physical and digital copies of your travel documents. Physical copies can serve as backups in case of technology failures or emergencies, while digital copies provide easy accessibility and can be stored securely in the cloud.
How can I maintain digital security while traveling?
To maintain digital security, enable strong passwords and biometric authentication on your devices. Regularly update your software and use reputable antivirus or security software. Avoid connecting to unsecured Wi-Fi networks, and consider using a VPN for added protection.
How can I make the most of limited luggage space?
To maximize luggage space, use packing cubesor compression bags to organize and compress your clothing. Roll your clothes instead of folding them to save space and minimize wrinkles. Choose versatile clothing items that can be mixed and matched. Utilize smaller bags or pouches for accessories and toiletries. Additionally, consider using durable and lightweight luggage that optimizes size and weight restrictions.
How can I maintain digital organization while traveling?
Utilize travel apps and tools to manage your itinerary, store important information, and track expenses. Create digital copies of travel documents and save them securely on your devices or in the cloud. Use note-taking apps for trip details and save maps offline for easy access. Enable automatic backups for your devices and carry portable chargers for on-the-go charging.
What should I do with travel memories and souvenirs?
To preserve travel memories, create digital photo albums or physical photo albums to relive your experiences. Display or store souvenirs and keepsakes in a dedicated space at home. Consider writing a travel journal or starting a travel blog to document your adventures and share them with others.
Read other interesting articles: